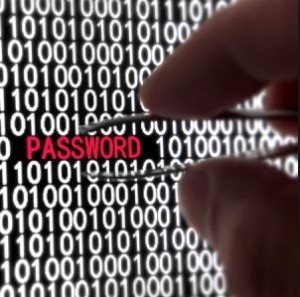 The last two months can quite easily be called the Awful-April and Miserable-May from a data/network security point of view. However, as a hacker it probably was an Awesome-April and Magical-May.
Well, if you're still not sure, or were under the impression that it was something that could never affect your practice – read on to find out how its about time to get serious!
Lets look at some of the recent breaches – and how that could possibly impact your practice.

Early April we all heard about the Heartbleed bug. Possibly the biggest ever security bug to hit the internet (affected 17% of the worlds SECURE servers that's about 500,000 of them). How does it affect your practice? Well, if you are using (or have an account with) Facebook, Instagram, Pintrest, Google, Yahoo, Gmail, GoDaddy, YouTube (just to name a few) – and have a common passwords across these sites (like most of us do – as passwords are so hard to remember) – then that password has most definitely been compromised. If you haven't changed your password for each of those sites (and hopefully a different one for each site) then its time you did.
In late April / early May, Microsoft acknowledged the Internet Explorer Zero Day security vulnerability. This vulnerability could potentially allow an attacker to take complete control of a compromised system and then delete information, install malicious programs or create accounts that would enable cyber-criminals to access all the user's information – how scary is that!
Earlier this month we learnt about the 233 million accounts that were compromised at eBay. Personal details like names, email addresses, postal addresses, passwords, phone numbers and birthdays were compromised. What else does someone need to pretend being you – call your financial institution and ….well, you know the rest.
Only this week some Apple users woke up to a message on their phones/iPads saying their device was lost…and were being asked to pay a ransom of $100 each to have it unlocked! How many doctors, medical practices use Apple devices!
How can this impact your practice?
Most medical practices are still running Windows XP desktops. A large number of users are still using Gmail / Hotmail / Yahoo Mail as their main email client. Over 90% users  still have common passwords across most of their accounts. Each one of these breaches opens up a huge hole into your practice. The risks are even higher with the new Privacy Laws.
 So, what can you do?
Develope a "security culture" in your practice.

Move away from using Gmail / Yahoo Mail / Hotmail or other such free email services for your practice.

Review and update ALL your passwords.

Review the overall data/network security at your practice.

Talk to your IT solution provider and find out what are they doing to ensure security of your practice data.
As always, if you need help with any IT related issues, we are just an email / phone call away. find out what we are doing for our clients to keep their systems secure!