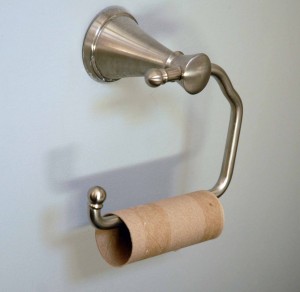 Over the last few months, there has been an increased noise around "going paperless". A paperless medical practice is not as rare as the Tassie Devil. In fact, with faster internet speeds, increased security and general awareness around technology – more and more doctors are jumping on the bandwagon.
For those that are still considering the move but not sure if it is worth the effort, you haven't missed the boat.
However, before we pass judgement on the (de)merits of a paperless medical practice, it is often worth asking the question – is it even relevant for me? The short answer is YES!
A typical medical practice will usually have the following needs – Practice Management System (Booking / Reminders,  Invoicing, Medicare, Correspondence etc.) and Clinical Software ( Notes, Prescribing, Investigations / Results / Pathology etc.)
There is always a constant influx of paper into a practice. A new patient registration form, a letter of referral, incoming fax messages, test results being sent by post, invoices of patients etc. It is easy to scan all these documents and store them as PDF files. However, even more important is to have a place to store them – logically.
This is where a good Practice Management and Clinical Software comes into play. HCN Medical Director, Blue Chip, Pracsoft, Genie, ZedMed, S4S, PPMP, TM2 etc are some of the usual suspects. Most of these programs offer a very effective way to record, upload, store and maintain electronic records.
Without going into too much detail, all of the above mentioned will allow you to book patients, send SMS reminders, Invoice, submit Medicare claims, maintain clinical records, download test results directly into the clinical software, scan and upload other documents (referral letters, fax messages etc) into the patient record.
So, is implementing a new software the easy solution to going paperless? Having a good practice management software is almost a necessity. Gone are the days of booking appointments on your MS Outlook calendar and invoicing patients out of MYOB/Quickbooks.
However, it doesn't stop there. What do you do if you consult at more than one location? Do you buy a separate computer for each location? Do you travel with your laptop/Macbook everywhere? What happens to all your data? Are you backing it up? and more importantly – How secure is your data!
Enter – Cloud Solutions.
A cloud based solution is not as "cloudy" as you think. While we still have the usual (often valid) questions – how secure is it? Is it based in Australia? Who has ownership of my data? How easily can I access it? The current breed of "cloud" solution addresses those questions with ease. Not only that, some large hospitals in Australia are already utilsing cloud based solution and enjoying its benefits.
Today, as a medical practitioner, the problem is not finding the technology but knowing what to look for!
To find out more about how you can cloud enable your practice and enjoy a faster, secure and worry free practice – talk to us.